Home » News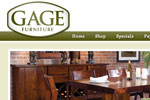 by Chris Stephens | 2013-02-07
Today we launched Gage Furniture's new web site after a few months of development. The new web site features a customized content management system using WordPress. Gage Furniture can now add and modify their product inventory in-house as well as update their news and special offers.
by Chris Stephens | 2012-07-27
Just a quick update, but I moved my web site from cdstephens.com over to cdsmediaservices.com to better align with the business name. I'm still working on moving over various back-end software, but for the most part it was quite a successful move.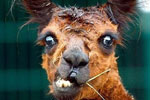 by Chris Stephens | 2011-07-25
For some time now, I have wanted to develop a new layout for this web site, however I've been busy with various other projects. I finally managed to find some time to develop a new layout that reflects my work a little bit better and I hope everyone else likes the change as well.